I recently finished reading Henri Nouwen's book, The Way of the Heart. It was given to everyone who helped to staff the H2O Smoky Mountain Retreat. The book was not exactly assigned ready, but strongly-suggested. And I admit that I had some reservations. These were mostly due to the fact that Christian publishers are notorious for taking a ten-page concept and turning it into a 200-page money-maker. Fortunately, this book was a radical departure from that model. The Way of the Heart was actually a very impressive book. Somehow, it captures many of the deep mysteries of communion with God that I've learned to experience through the years.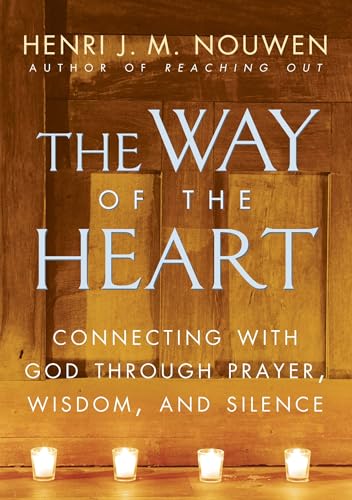 In just 95 pages, Nouwen walks through the spiritual disciplines of Solitude, Silence, and Prayer. Somehow, he succinctly summarizes so many of the things that have taken me thousands of hours spread across several years of walking with God. Almost to the point where, if someone were to ask me why I'm so fond of my Friday walks in the woods, I could just hand over a copy of this book. "Here's a good explanation," I'd say, while walking away.
This book gets to some of the hang-ups that I've recently been considering about the Christian obsession with sermons and songs and books and podcasts… Just this endless stream of words that pile up like floodwaters! They never get the chance to soak in and do the life-giving work of softening soil and supplying water to the vascular tissue of plants. I often feel insecure when I admit that I'm not interested in seminary education or conferences or online resources.
I just want to escape to the woods and walk with God.
But it's always been hard to explain this to others. From reading this book, however, I understand that I'm really seeking to pray with my heart, more than my mind. When I walk with God in the woods, I'm tuning out extraneous distractions. And instead, I'm tuning into God's Creation, letting it awe me, inspire me, and open my heart to God's heart.
Today, for instance, I felt close to God when I watched a killdeer defend its "nest" (four small, speckled eggs laid directly onto a bed of gravel). Sometimes the bird charged at me with feathers flayed. Sometimes, it led me away from the eggs with an elaborate broken-wing act. It was a magnificent display of sacrificial love and creative care. It reminded me of the love God calls us to in 1 John 2-4.
Shortly after my encounter with the killdeer, I saw dozens (maybe even hundreds) of tadpoles. They swarmed a mud puddle no bigger than a hula hoop. And again, my heart drew nearer to God's when I wondered at all the complex layers of the universe. A universe where my footprint could be an amphibian's whole world and where my whole life good be a "footprint" to a volcano or glacier or a grove of oak trees.
How do I share impressions like these with others? How do I instruct others to encounter God in this way?!? I'm not sure I can. But I appreciate the fact that Nouwen made a pretty good run at it with this book.