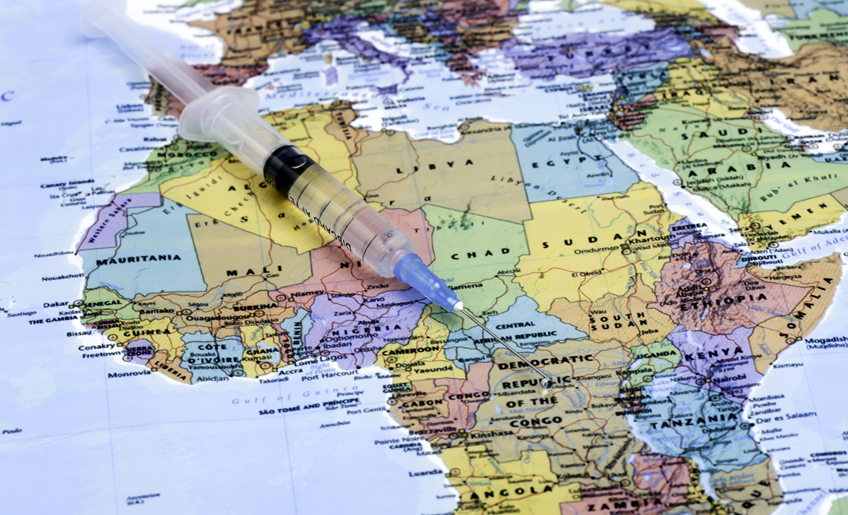 I'm always curious to get a global perspective on current events. And as alluded previously, I was recently emailing with a friend in Africa about the COVID-19 Vaccine. He had told me in early March that his country had only received "a couple small shipments of a few hundred vaccines," and nobody knew exactly where they went. So as I approached my own vaccination, I experienced some guilt that stemmed from my privileged position. I asked my friend if he had any thoughts for how an American Christian should deal with this global inequity. And he responded with the following (quoted by permission, with a request to remain anonymous, and just a few minor edits):
Eric,

Yes, there is massive inequity in vaccine distribution. From what I understand, though, those decisions were made last year, when the vaccines were purchased, and at this point in the vaccination rollout there's not much we can do to hit reset. Frankly, I think there are a lot of good global results in the US using its amazing infrastructure and efficiency to distribute the vaccine more rapidly than most other countries can. But I'm glad that President Biden has elected to participate in Covax, which will become a great help. At this stage it might be good for the US to just vaccinate every American who will take it while beginning some level of vaccine sharing now, and then when that's done throw the lessons the US learned in vaccine distribution into helping other countries. 

So, at this stage, I think the inequity can be best addressed by acknowledging the inequality, praying for it, and urging elected leaders to push for the US to help with both vaccine shipments and rollout internationally. Remembering the rest of the world is so important, as I can already sense the US is getting past the virus and assuming that the rest of the world is too. But it is quite likely that the majority of the world's population will be in the trenches with covid at least through the end of the year, and we need to be reminded of that. 

And I can't help but see parallels between how America is treating the vaccine and how the American church handles access to the gospel. America is flooded with access to the gospel while millions of people live in unreached people groups, going their whole lives without hearing the gospel or getting to know someone who can tell them the truth about Jesus. And yet, as I understand it, almost all of the American church's resources stay in America, and of what does go internationally, the vast majority of what goes to places where there is already access to the gospel and a viable church. Of course I believe in the value of investing in ministry in America and other places where the church is established… but I believe the American church would do well to allocate more of our resources toward those with little or no access to the gospel. And I'd start not not money, but with our human resources. I mean, if we had 2 or 3 H2O'ers come spend a year with us after graduation, for example, it would make a significant long-term difference. 

Of course, this analogy between distributing the vaccine and spreading the gospel is really tenuous, so I don't want to push it. Vaccine distribution is complicated, as is the global spread of the good news. And unlike the vaccine, the gospel is eternal life, the power of God, and American Christians have tremendous direct influence over how it's distributed. 

Okay, those are some long musings, 
Your Friend in Africa
I think this perspective is so vital. Not just regarding the COVID-19 vaccine in Africa — but regarding the Good News of God's Kingdom throughout history and around the world! I think there's something really significant going on right now, with this moment in history. It's revealing our hearts. Personal sins and societal sins.
I'm going to be praying for Africa, and I invite you to pray with me. We can be praying specifically for the distribution (and acceptance) of the COVID-19 vaccine in Africa. But we can also be praying for our country's soul, in this midst of this crisis. We can reach out to our political representatives to support the Covax program (regardless of our own desire to get the shot or not). And — perhaps most importantly — we can heed Jesus' call to "Go and make disciples of all nations…" Who's with me?