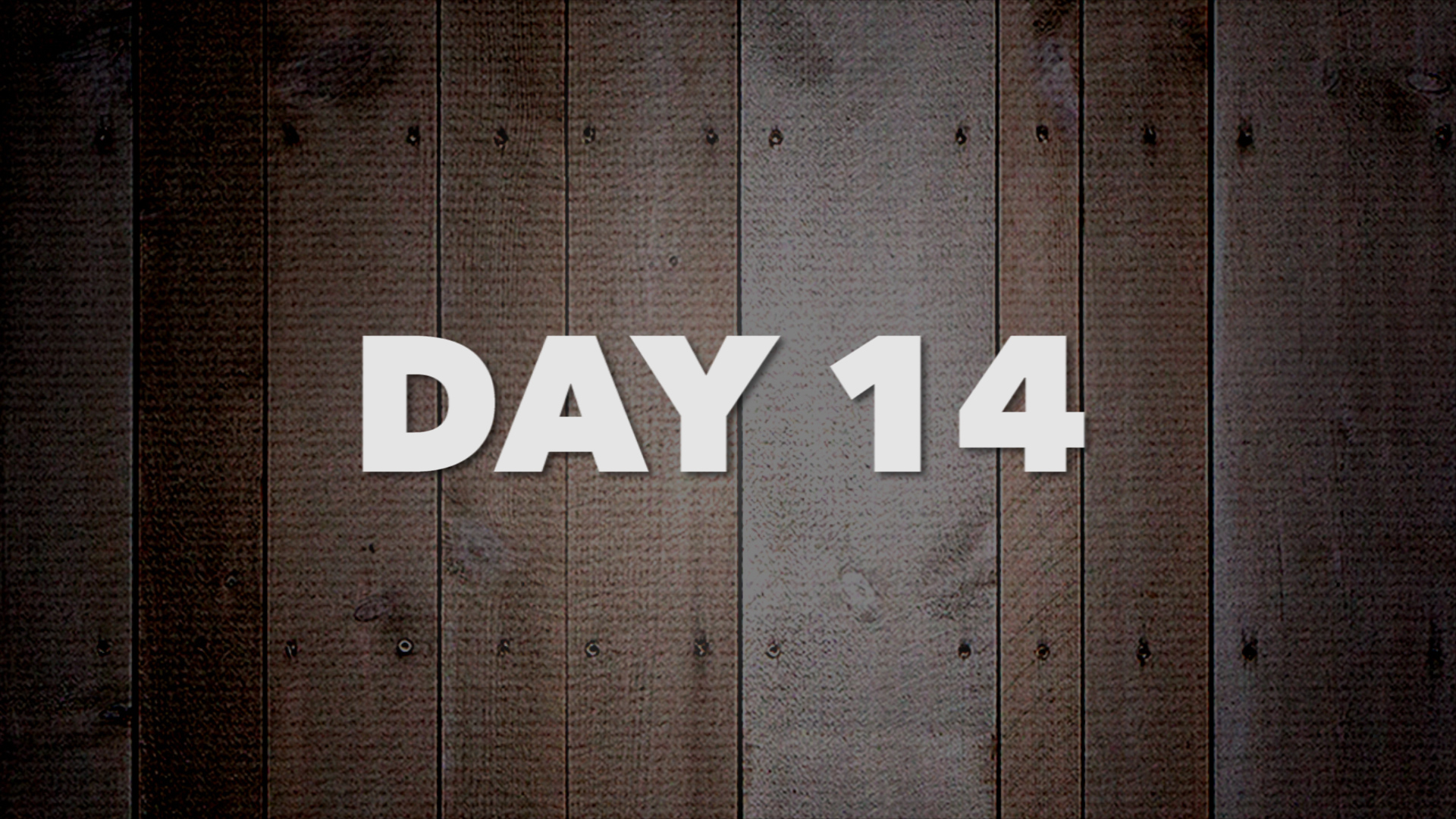 Our household is now on Day Fourteen of our quarantine within the quarantine! Cor rejoined the household last night, after 72 hours of no fever, and we're thankful that his sickness only lasted for five days — and it seemed to be a pretty mild version of the sickness, at that. Marci, however, is having a hard time shaking this thing. She had a few days — like, Day Ten through Day Twelve — where she was feeling better and better. It was frustrating that the thermometer wasn't cooperating and giving us the readings we wanted to see, but we had hope that the sickness and fever were going to disappear at any moment. Yesterday, though — unlucky Day Thirteen — we had a regression. Her fever was back up above 100° F, as high as it's ever been, actually. She had new symptoms like a sore throat, a headache, and the glands in her neck were swollen and painful. She just seemed to be wiped out — physically and emotionally.
We tried our second consecutive Date Night in the Master Bedroom, eating take-out and talking across the room. But it didn't go well. We ordered Panera from the wrong location (Graham Road instead of Kent Road), so we started a half-hour later than planned. And then, after less than an hour of talking, Marci started started to feel so badly that we needed to cut things short and give her a rest.
That may have been the low point.
After a good night's rest, Marci felt better: no sore throat, glands less swollen, no headache. But she still had a temperature of 99.2° F. Thus a 14th day of fever and fatigue. But with the easing of some of her other symptoms, we felt ready to consider reintegrating our household. The science seems to suggest that the most contagious period is the 24 hours before first showing symptoms and the 24 hours after first showing symptoms. And we're already well beyond that window, without any new cases since Cor. Even while Marci's immune system is still fighting off the remnants of this virus, we're thinking that her "viral load" should be pretty low by now. And honestly, even if Elliot, Olivia, and/or I get sick, that doesn't feel like the worst thing in the world since we're all steering clear of the outside world, anyway.
We recognize that reintegration is a gamble. But we spent the first few hours of the day thinking about that gamble, and we both felt increasingly comfortable with making that gamble. We figured that it would be an emotional lift for our family. We wondered if it might even provide a physical lift for Marci, boosting her endorphins, or dopamine, or oxytocin, or whatever natural stimulants to the point that she might be able to finally gain the upper hand in her battle against this virus.
We finally broke the touch barrier around three o'clock this afternoon.
It felt so good to hug, to kiss, to play with each other's hair, to lean into each other's bodies again, for the first time in two weeks. I hope I might never take these "little things" for granted in the future. Even if I get sick (which seems only marginally more likely than it did yesterday), I think the ability to communicate affection physically is worth it. I really do love my wife, and it's just good to tangibly feel like we're in this whole mess together again.
In addition to those positive developments, it felt like Elliot's transition from high school to college became exponentially more real — in a really encouraging way. The high school announced its plans for graduation festivities. There's a video submission process for commencement speeches and musical performance. There will be a drive-through distribution of caps, gowns, and tassels. On Graduation Day itself, there will be a drive-up distribution of diplomas with official photographs by Dr. Roebke. And for the ceremony itself, we'll be given a ticket to the local drive-in movie theater, where we'll get to enjoy the screening of the official commencement ceremony video compilation.
It's a bit quirky, sure. But it feels thoughtful and special and memorable — and everyone in our family feels grateful for the chance to make something special of this moment in Elliot's life.
In addition to all that, it looks like momentum is building for Elliot's entrance to Kent State University. He's working out a roommate match and their housing options. He's scheduled to attend an online orientation event later in the summer. It just feels like things are finally moving — and even moving in a positive (if also uncertain) direction. During a time like this, we're thankful for signs that life is moving along. Doubtless there will be further fits and starts, but we're walking by faith into things.