My family recently watched the series finale from Parks and Recreation. Have you ever seen it (the series or the finale)? The show's final episode is a series of "Flash-Forward" events for each character, projecting their lives into the future in a really fun and unique take on the idea of a "happy ending."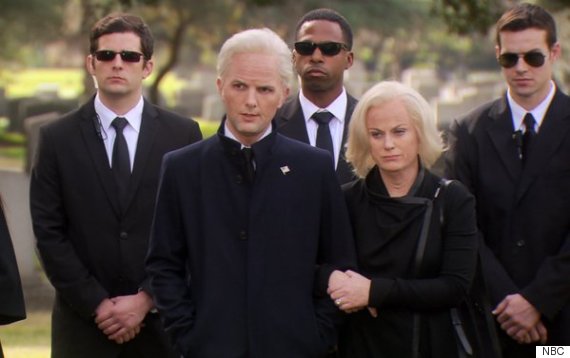 Leslie, Ben, and Jerry/Garry each end up serving long, distinguished careers in high political office (with some insinuation that one of them even ended up in the White House).
Donna and Craig ended up fabulously-wealthy and happily married to their respective soul mates, living lives of leisure and philanthropy.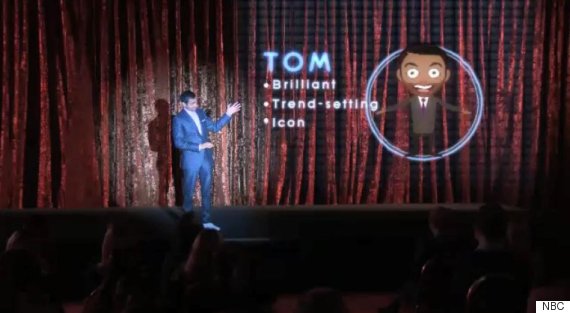 Tom and Andy both experience great creative fulfillment and fame.
And Ron gets appointed as the superintendent for the new National Park established just outside of Pawnee, spending his days roaming the park by foot and canoe.
I know that they're fictional characters and story-lines, but they seem to be representative of various paths to "happiness" and "fulfillment." So, it's gotten me thinking about "success." And in all honesty, I've started getting discouraged. "What am I doing as a middle-aged support-based missionary to students at Kent State University, here in the suburbs of northeast Ohio?!?"
Then I remembered John 13. I recently re-read this chapter and wrote in my journal: "A choice to follow Jesus is a choice to wash feet, do slave labor, and lead with love — not power or money or fame or personal comfort." Do you remember this passage from the Bible? How Jesus started off with washing his disciples' feet? How he talked through all the ways that his closest companions were going to let him down through betrayal and denial? And then he instructed them to lead with love?
A new command I give you: Love one another. As I have loved you, so you must love one another. By this everyone will know that you are my disciples, if you love one another.

John 13:34-35
I've been thinking a lot about what it looks like for me to live out the New Commandment here in Kent. It's a focus for our church this year. And I would hope this focus would lend itself to a bunch of happy, smiley group portraits that you guys will smile at, when you see the picture again 20 years from now… I love the thought of road trips together as friends: fully loaded with snacks and supplies, good music playing on the car's audio system (maybe on the way to ManMaker or Women's Weekend)… And of course, I also think of intimate, heart-to-heart connections over coffee at Bent Tree…
But I've also been challenged to think of some of the more challenging, radical, foot-washing aspects of John 13 living, like practicing good conflict management (Matthew 5 and Matthew 18)… Or making selfless decisions (Philippians 2)… If we're going to effectively live out the New Commandment, I think we're going to have to get especially good at loving the people around us especially when they're being difficult… If we're faithful to the principles of John 13, I imagine we will need to open ourselves up to constructive criticism… We'll need to build skills in empathy and listening… We'll need to reach out of our comfort zones to interact with people who are different from us…
I'm praying that the Holy Spirit will be active in our midst this year, creating a palpable sense of love among us, so that we can bring God's love to others, as well… I'm praying that we will receive what we need — through prayer, through worship, through conversation, through Scripture — to feel fully empowered as agents of reconciliation and peace and servant-leadership here in Kent.
But I'm also praying that I will keep my eyes on a sort of "Flash-Forward" to the Great Banquet described in the New Testament of the Bible. Where no one has to worry about position or privilege anymore, and everyone can just rejoice that we get to be with Jesus in His Kingdom.